Toyota's Mirai is a hydrogen cell fuel based vehicle!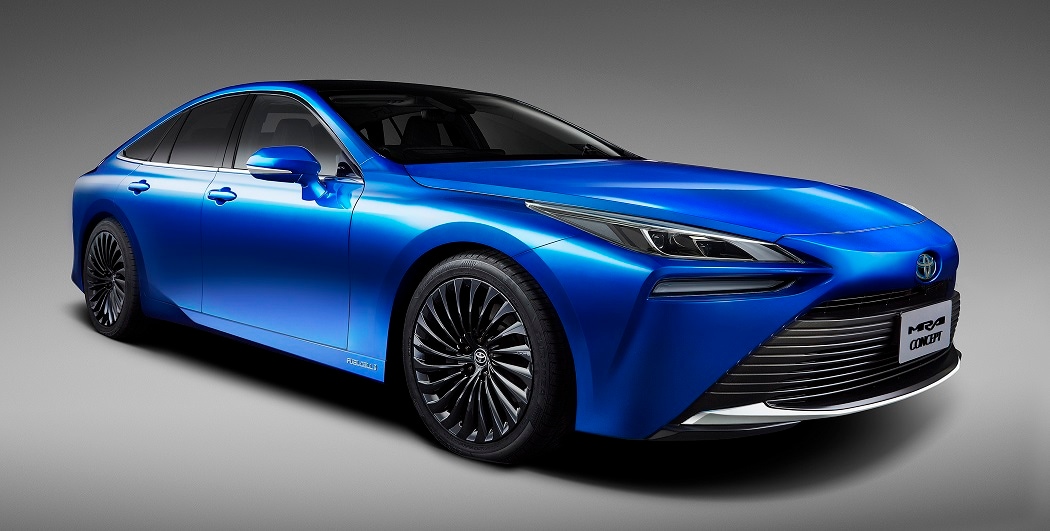 Toyota set the automotive industry ablaze in 1997 with the first Prius Hybrid. Then, in 2015, it unveiled the Mirai, the first production hydrogen fuel-cell electric vehicle (FCEV) available to retail customers in North America. North America is now ready for the second generation rebooted premium sedan Mirai to be distributed within Canada on a larger scale.
Coming in late 2020, the totally redesigned Toyota Mirai is a major step forward for fuel cell electric vehicles (FCEV), displaying a greater range, improved driving performance and a sophisticated, classy, yet sporty design. Built on Toyota's latest platform, the 2021 Mirai features a durable body and low centre of gravity, which makes for superb handling.
What Is An FCEV?
In its simplest form, an FECV is a plug-less electric vehicle. The FCEV fuel is compressed hydrogen rather than gasoline. The fuel cell system combines the stored hydrogen with oxygen from the air, and the result is electric current, heat, and water. A FCEV generates its own electricity from hydrogen and oxygen emitting only water vapours. A fill-up takes approximately five minutes at one of the hydrogen fueling stations which will be situated across Ontario in 2021.
First Generation Mirai Reviews
The 2019 Mirai received high consumer ratings for drive, comfort, and interior design. When compared to hybrid vehicles that require lengthy charging to keep the going the Mirai fueling system was designed to be filled in about the same time as a traditional gas tank.
The 4-seater Mirai provides a smooth ride with plush seats and a roomy interior. The first generation Mirai includes a touchscreen navigation-audio system and many other features you have grown to love from Toyota.
Contact Woodbridge Toyota for more information about the 2021 Mirai and stay connected to the future.