Customer Appreciation Program At Woodbridge Toyota
At Woodbridge Toyota, we strive to deliver customer service excellence to everyone who walks through our doors. Our Customer Appreciation Program is our Thank You to you for choosing Woodbridge Toyota to be Toyota dealership and allowing our staff to continue delivering satisfaction extending beyond the purchase of a Toyota!
All customers who buy a New or Used Toyota from Woodbridge Toyota can qualify to join our Customer Appreciation Program. Our Staff is committed to providing 100% customer satisfaction 100% of the time and invite you to take advantage of the benefits this program has to offer.
Why Buy Here
If you are looking for the most reliable place to buy pre-owned vehicles and new Toyota vehicles in Woodbridge, Ontario, our dealership is perfect for you! Here are some of the benefits you get when you make your next vehicle purchase from our dealership, Woodbridge Toyota!
1.     Free Oil Change for Life
When you purchase a vehicle from our lot, you get free oil changes for the life of the vehicle! When you take your Toyota for its scheduled service, our team will change the oil at no cost. Our expert and knowledgeable technicians use quality oil to ensure your Toyota runs smoothly and will advise you on the best oil type and frequency for your vehicle. You may qualify for free filter changes too!
2.     TWO Free Seasons of Winter Tire Storage
Looking for space to store your tires when transitioning between seasons can be tiresome. When winter ends, you will need to safely remove and store your tires. If you purchase a used or new Toyota vehicle at our dealership, you are eligible to receive two free seasons of winter tire storage.
3.     Complementary Walk Away Insurance
Walk Away insurance offers customers a one-year protection plan when an unexpected life event happens. Have peace of mind knowing you can return your vehicle in case of unavoidable situations and benefit from that financial flexibility.
4.     5x President's Pride Awarded Dealer
Woodbridge Toyota has won five annual President's Pride awards! The President's Pride award is rewarded to Toyota dealerships that provide the best customer service and efficient operations. Put your trust in our recognized dealership and purchase your next vehicle here!
---
Here at Woodbridge Toyota, we strive to provide 100% customer satisfaction, 100% of the time!
---


What Is Included In Our Customer Appreciation Program?

We value and appreciate your continued patronage and our Customer Appreciation Program is our way of demonstrating our gratitude. We invite you to take advantage of the many benefits our program has to offer.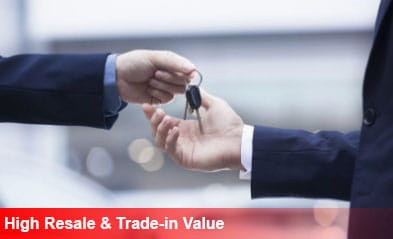 Get a higher resale and
trade-in value
. Performing regular maintenance ensures low ownership cost and higher value to your vehicle at trade-in.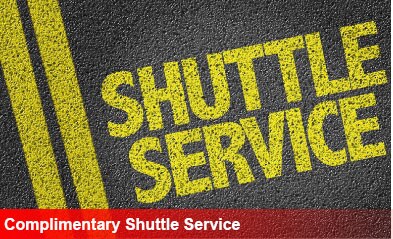 We offer free shuttle service for those who need to be on the go. See our map below indicating where our shuttle service can take you.**
Below is the area for our complimentary Shuttle Service: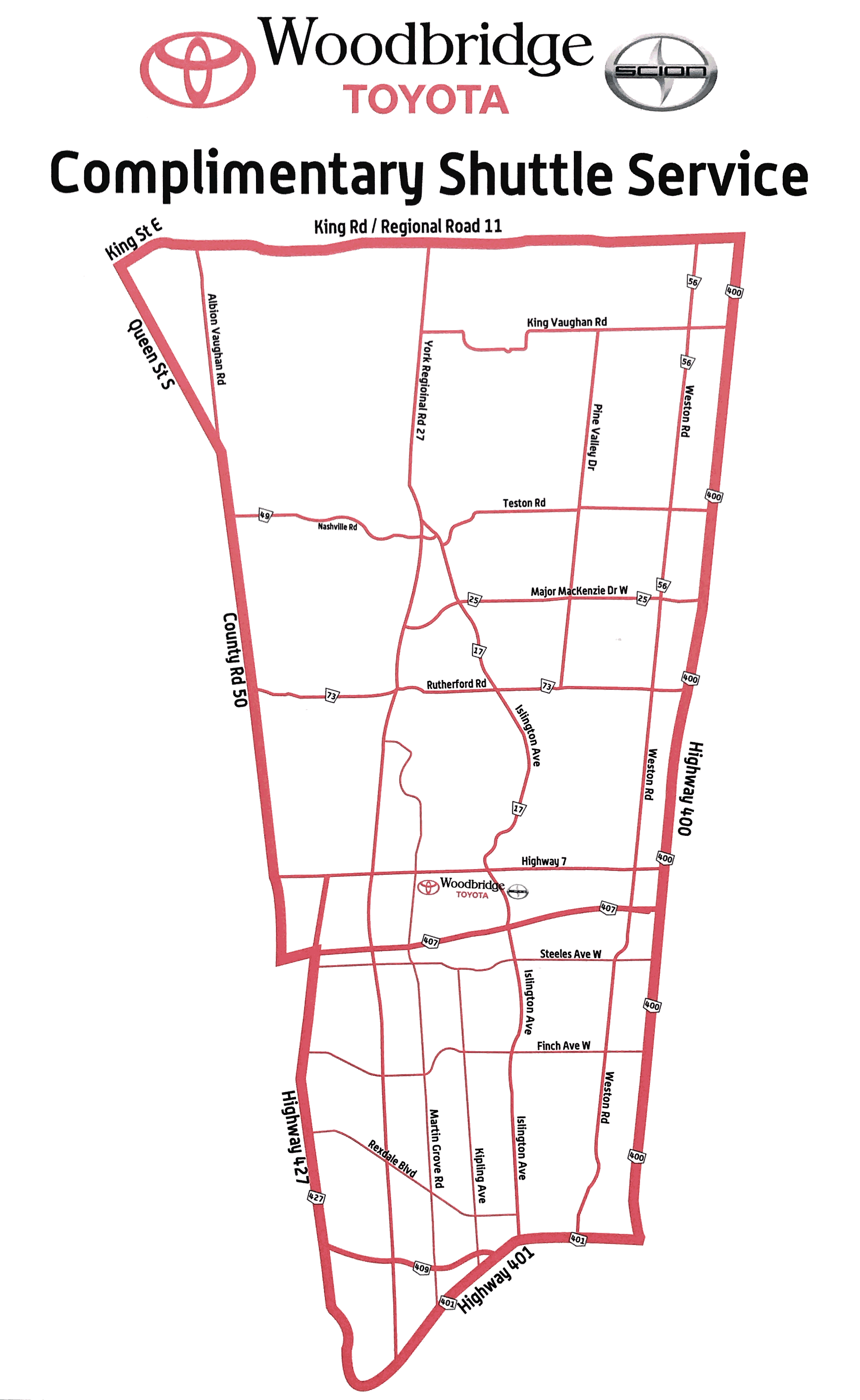 Valid for Toyota Vehicles Only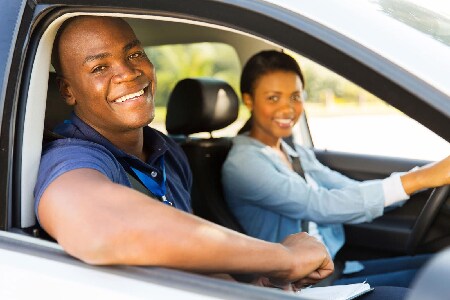 Woodbridge Toyota is your #1 Toyota dealership in the GTA! Come in and
meet our staff
who will be happy to show you the appreciation and care you deserve. 
Contact Us today for more information on our Customer Appreciation Program incentives and other exceptional services we offer.
*Owner must perform all Toyota
*Recommended services as outlined in the Toyota maintenance menu. Vehicle must be a Toyota.
*Free Oil Changes for life are non-transferable, original vehicle & owner only. When any maintenance menu services are performed, credit will automatically be issued for current Lube, Oil & Filter price. All services must be performed at Woodbridge Toyota and cannot be combined with other programs offered.
**Complimentary Shuttle Service. Our shuttle service area boundaries extend from Hwy 401 to King Rd/Regional Rd 11 and between Hwy 427 and Hwy 400.
Purchase Here!
At Woodbridge Toyota, we are proud to be a leading dealership that excels at customer satisfaction. We have many automotive services under one roof to make your life easier and provide you with a seamless experience. Visit our dealership to benefit from our many services and meet our team for yourself!