We're open with an enhanced service, sales & new delivery experience!
Woodbridge Toyota Enhanced Service and Sales
2020 has, without doubt, started off to a rocky start. But as we settle into the new norm of physical distancing and social interactions, so must the way we conduct our business. At Woodbridge Toyota, we take the recommendations and restrictions set out by Ontario's health officials seriously. That is why we have modified our services, promoting safe transactions and services to all our automotive dealership loyalty guests in Woodbridge, Vaughan, Brampton, Mississauga, Toronto and Etobicoke. As an authorized Toyota dealer in Woodbridge, Ontario, we are committed to continuously finding new methods to provide ongoing exceptional support through Enhanced Sales and Services with added precautions. We have implemented new strategies across our business to ensure the health and safety of our guests, employees, and their loved ones.
COVID-19 Enhanced Sales Protocol
When utilizing our no-obligation free sales consultation with a member of our team, you will have access to many spectacular features. These features include instant online chats with a Woodbridge Toyota agent, a CarFinder tool to help you locate the car of your dreams, and finance or lease options. Let us help you stay mobile while ensuring your health and safety is always a top priority.
We invite all automotive consumers in Woodbridge and surrounding communities, to use our Enhanced Sales to build your new or used Toyota, the way you want.
Aside from the usual daily sanitization and social distancing, these are the 7 main/ core items we want to highlight on this page.
Face masks or Facial coverings are mandatory upon entering the dealership
We kindly ask that you limit the number of people to only two, and please avoid any young children or elderly individuals
Upon entering the dealership the receptionist will ask you to hand sanitize immediately
We'll have less staff, so everyone can move safely within the building at a minimum of 6 feet distance
Red tape is marked throughout the dealership notifying both our guests and employees where they can't cross
All showroom vehicles are locked, if you wish to hop in one let us know and we'll open it (after we'll completely sanitize the entire vehicle)
If you wish to have any part of the purchasing process done at home, let us know and we'll do our best to accommodate
COVID-19 Enhanced Service Protocol
Some of the ways we conduct our business may have changed, but we are still here and ready to help you with all your automotive repairs and service. We offer contactless, safe, and consistent auto service and genuine parts by appointment only. Schedule your service today.
Face masks or Facial coverings are mandatory upon entering the dealership
We kindly ask that you limit the number of people to only two, and please avoid any young children or elderly individuals
We are open by appointment only
Even though you can still walk in to drop off your car, feel free to use our drop box 
Shuttle Service is canceled so you must arrange for your own ride 
Every technician wears gloves, uses seat covers and wipes down drivers door panel, steering wheel, and shift knob
We use anti-bacterial disinfectant provided by Toyota which does not tarnish or discolour your leather and interior
Enhanced Health and Safety Procedures
We have implemented further health and safety procedures across our dealership services, which agree with the strategies set out by Ontario's public health officials, to ensure the health of our guests, our employees, and their loved ones.
Added Precautionary Procedures Include:
Contact-free enhanced services
Online vehicle purchase
Vehicle Sanitization
Dealership Sanitization
Contact-free and secure online payments
Digital paperwork
Enhanced chat and video services
Delivery or pick up of vehicles
Temporary suspension of refreshments
Modified hours of operation
If you visit our location, you will notice our obligation to employee and guest health and safety through the following mandatory policies:
Gloves and masks for all our employees
Physical distancing among employees and guests
Daily health check for all employees
Continued employee assistance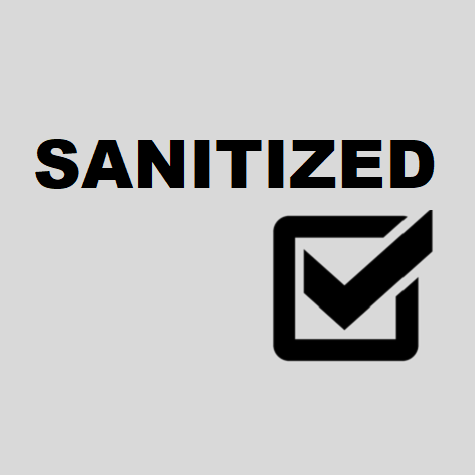 Questions about Enhanced Service & Sales?
Hours
Monday

9:00 AM - 8:00 PM

Tuesday

9:00 AM - 8:00 PM

Wednesday

9:00 AM - 8:00 PM

Thursday

9:00 AM - 8:00 PM

Friday

9:00 AM - 6:00 PM

Saturday

9:00 AM - 6:00 PM

Sunday

Closed