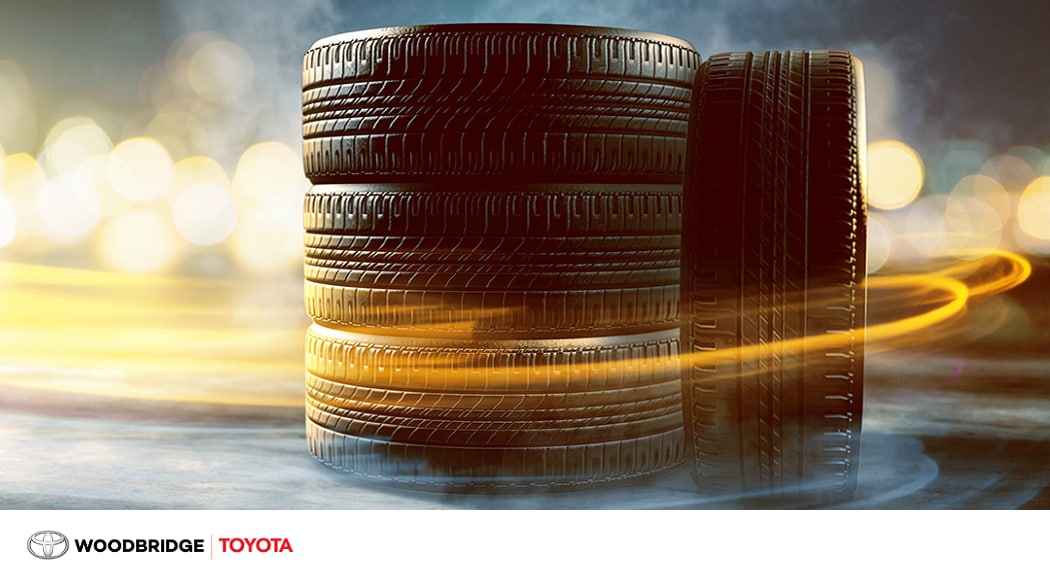 Free Tire Storage Service in Woodbridge/Vaughan, ON
Tired of finding space in your garage or shed to store your tires after seasonal use? With the winter season finally coming to an end, and we begin to look forward to warmer climates, it is time to remove and safely store your Toyota tires. But don't do all the heavy lifting yourself. With a little help from Woodbridge Toyota, there is no need to accommodate storage space at home or lug around dirty tires.
Serving Woodbridge and surrounding areas of Vaughan, Brampton, Mississauga, Toronto, and Etobicoke, Woodbridge Toyota offers tire storage service to keep your seasonal tires securely and safely stored away for the next season. Schedule a Service Appointment Today to remove your seasonal tires and install a new set. We will also perform a tire inspection, once removed, to ensure they are in good condition and ready for the next season. If you need a new set of seasonal tires or an individual tire, shop our inventory of tire brands online or at our Tire Centre.
Want free tire storage? We are offering 2 free seasons of tire storage for customers who purchase a new or pre-owned vehicle from Woodbridge Toyota. Enjoy 1 year of tire storage when only purchasing Winter tires from us. What's more, you don't need to bring your seasonal tires to us. If your winter or summer tires are stored at another location we will pick them up and store them at our location for you. Contact us today for more information on free tire storage and other available tire storage options.
Questions about our Free Tire Storage Service?
* Indicates a required field
Hours
Monday

9:00 AM - 8:00 PM

Tuesday

9:00 AM - 8:00 PM

Wednesday

9:00 AM - 8:00 PM

Thursday

9:00 AM - 8:00 PM

Friday

9:00 AM - 6:00 PM

Saturday

9:00 AM - 6:00 PM

Sunday

Closed