2023 Toyota Lineup Review

2023 Toyota Lineup Near Woodbridge, ON
Toyota has announced the latest models that will be released with its 2023 lineup, and we are excited to showcase them here at Woodbridge Toyota. Experience next-level performance, reliability, safety, and enjoyment in these new models. Keep reading to learn a bit about each model. Then, browse our new inventory to stay updated on the latest Toyota models here at Woodbridge Toyota.
Reserve Yours Today!
* Indicates a required field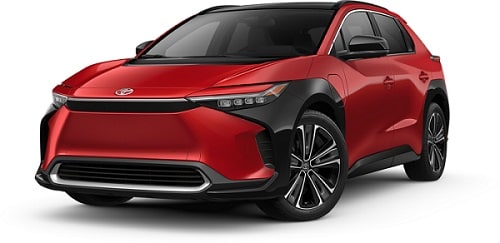 Toyota bZ4x Review
The arrival of the all-new bZ4x is highly anticipated as this is the first introduction of the model to Canadian markets. Re-entering the electric vehicle segment, Toyota has made this SUV one to impress the masses.
Learn More About bZ4X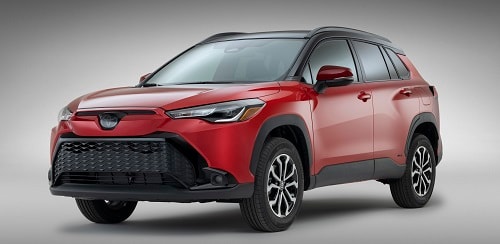 2023 Corolla Cross Hybrid Review
The Corolla Cross Hybrid has entered the hybrid scene with grace. Praised for its impressive quality, reliability, and spaciousness, the Corolla Cross Hybrid is a welcome addition to the 2023 lineup.
Learn More About Corolla Cross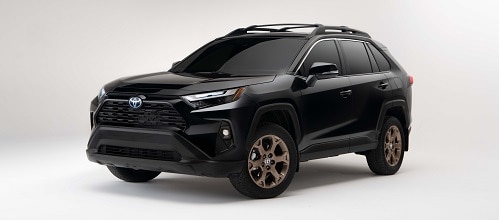 2023 Toyota RAV4 Hybrid Review
The RAV4 is one of the most popular SUVs on the market, and for a good reason. The Hybrid model has burst into the 2023 lineup with a new Woodland Edition to add desirable features such as updated styling, increased performance, and better driving dynamics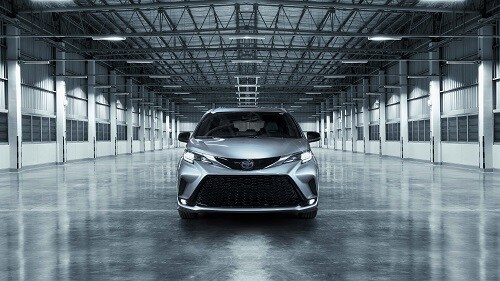 2023 Sienna Review
As the most enjoyable and versatile Sienna ever, the 2023 model is here to please. Enjoy the rugged design, impressive fuel economy, and potent hybrid powertrain. A limited edition 25th Anniversary model is also being released this year to celebrate the quarter-century release of this remarkable vehicle.
Learn More About Sienna

2023 Sequoia Review
Last renewed almost 15 years ago, the Sequoia is back and ready to take the road in style. This full-size SUV is redesigned and powerful with its bold, aggressive styling and impressive capabilities.
Learn More About Sequoia

2023 Camry Review
The Toyota Camry has long been regarded as Canada's #1 selling midsize sedan. For 2023, it seems to be carrying over its legacy. The Camry is set to hit the market with a refreshed model called the Nightshade Special Edition, adding distinctive styling cues to the loved sedan.
Learn More Camry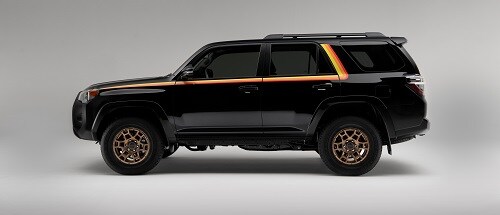 2023 4Runner Review
The Toyota 4Runner is mostly a carryover model from the previous year. However, the 2023 4Runner will be available with an attractive and sporty 40th Anniversary Edition, which adds distinctive styling and premium amenities.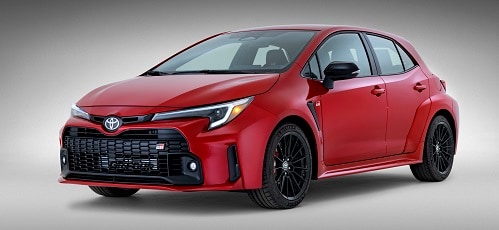 2023 GR Corolla Review
As one of the most anticipated performance-based hot-hatch models released this year, the Toyota GR Corolla is sure to impress. The first ever introduction of the GR Corolla is ready to be released later this year to car enthusiasts across the nation.
Learn More About GR Corolla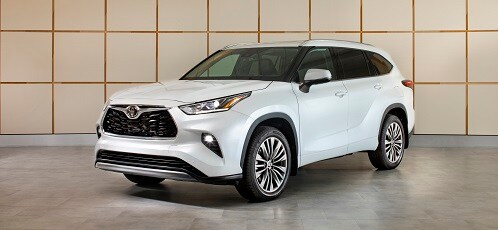 2023 Toyota Highlander Review
Significant updates have been made to the 2023 Highlander, which gives enthusiasts an excellent reason to wait. The fourth generation of this popular model will feature more torque, an upgraded infotainment centre, and possibly an upgraded model called the Grand Highlander.
2023 Toyota in Woodbridge, ON
Contact Us to Learn More!
Have you already set your sights on one of these incredible new models? Excellent! Contact us to learn more about your favourite model and its release date. We also offer competitive financing solutions to help you get behind the wheel of your dream car faster. Visit our online Finance Centre to get started.