Toyota Tire and Wheel Centre in Woodbridge, ON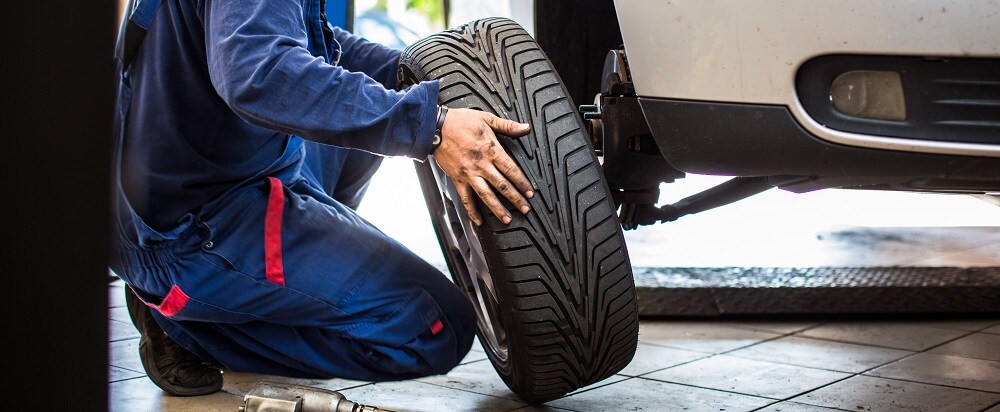 Woodbridge Toyota Tire Centre
Tires and wheels set the precedent of a car's character and draws attention at every turn? A clean set of metallic rims inside sturdy tires in comparison to dull-looking tires determines if your car has a fresh new look or not. Even though good looks are appealing it is not the most important factor to consider when selecting your next set of winter and summer tires.
Tires and rims carry the weight of your vehicle, allow you to turn effortlessly at every corner, grips the road, and directly impacts the smoothness and safety of your ride. At Woodbridge Toyota, we make your safety a priority. That is why regardless of your vehicle being new or old, a Toyota or another make, a minivan or a sedan, we want to ensure foreseeable mishaps on the road due to inappropriate fitted tires are avoided.
Why Are Rims Important?
When the engine generates force, friction is created which is necessary for the rotation of the tires. The rim transfers power from the axle to the tires, providing the leverage required to move the car. The leverage formed depends on how large the wheel is compared to the power of the engine. If you alter your car's wheels there may be a significant impact on its alignment, handling, braking, ride quality, and acceleration.
Why Are Tires Important?
If any one of your tires is compromised it can become dangerous, jeopardizing your safety along with others on the road. Your tires give you the ability to grip the road, turn safely, and stop when you need too.
On your next scheduled Service Appointment at Woodbridge Toyota ask our certified technicians to check the condition of your tires and rims. They can recommend the appropriate set of tires and wheels for your vehicle based on your budget and driving habits. Alternatively, you can order a package or individual items from our Tire Centre.
Questions about Toyota Tire and Wheel Services?
* Indicates a required field
Hours
Monday

9:00 AM - 8:00 PM

Tuesday

9:00 AM - 8:00 PM

Wednesday

9:00 AM - 8:00 PM

Thursday

9:00 AM - 8:00 PM

Friday

9:00 AM - 6:00 PM

Saturday

9:00 AM - 6:00 PM

Sunday

Closed