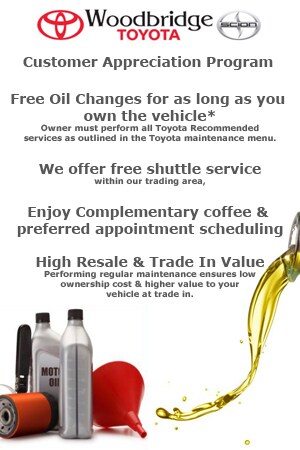 At Woodbridge Toyota we strive to provide 100% customer satisfaction, 100% of the time. We value and appreciate your continued patronage and our CAP Program is our way of demonstrating our gratitude.
We invite you to take advantage of the many benefits that this program has to offer.
Note: Free Oil Changes for life are non transferable, origional vehicle & owner only. When any maintenance menu services are preformed, credit will automatically be issued for current Lube, Oil & Filter price. All services must be performed at Woodbridge Toyota and cannot be combined with other programs offered.